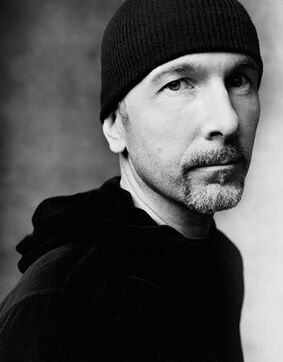 The Edge is the guitarist, keyboardist and Backing vocalist for U2.
Edge's distinctive electric guitar timbre and percussive style of playing, along with his innovative use of digital sound processing — delay in particular — have been instrumental in defining U2's unique sound. In 2003, Rolling Stone magazine named him #24 on their list of "The 100 Greatest Guitarists of All Time".
Ad blocker interference detected!
Wikia is a free-to-use site that makes money from advertising. We have a modified experience for viewers using ad blockers

Wikia is not accessible if you've made further modifications. Remove the custom ad blocker rule(s) and the page will load as expected.